SOS is a comprehensive IoT maintenance support service
that minimizes unexpected downtime and ensures stable operations of
cloud-connected printers
About SOS
Preventative maintenance
Monitor your SATO printers 24/7
Track printer operating status at all times
Perform preventative checks as and when necessary
*Support online monitoring 24 hours a day 365 days a year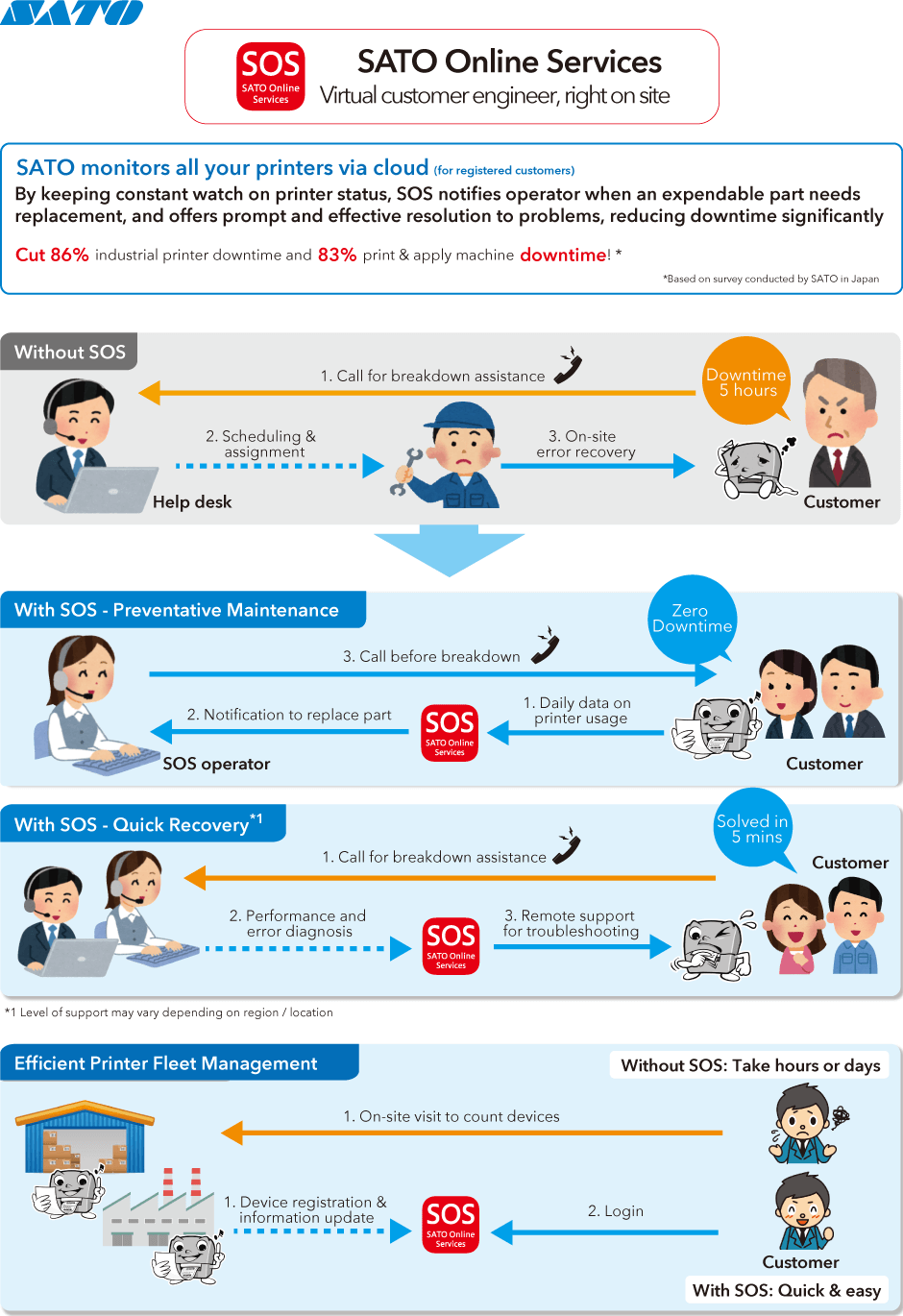 On-site troubleshooting
Handle errors on the spot
Provide automatic error notifications
Send error-specific troubleshooting instructions via email
Fix on the spot to resume operations quickly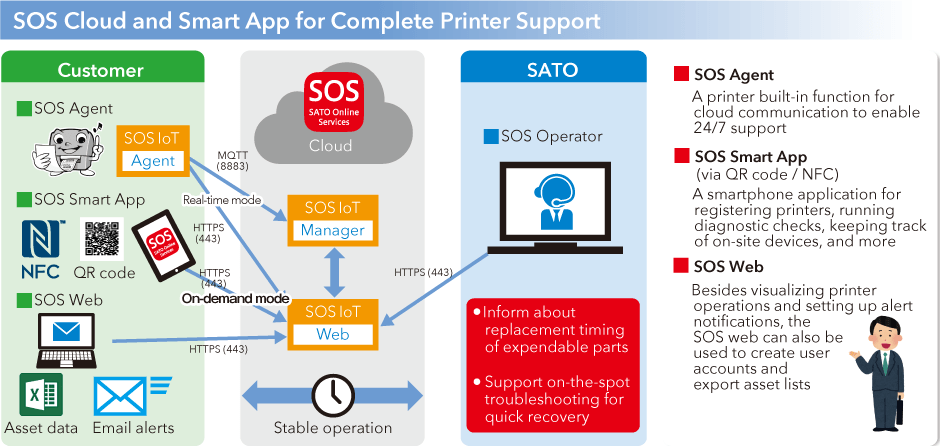 Visibility for efficiency
See printer status at a glance
Use the Dashboard to view the status of all registered printers and add/remove them easily
Manage printers centrally, no matter where they are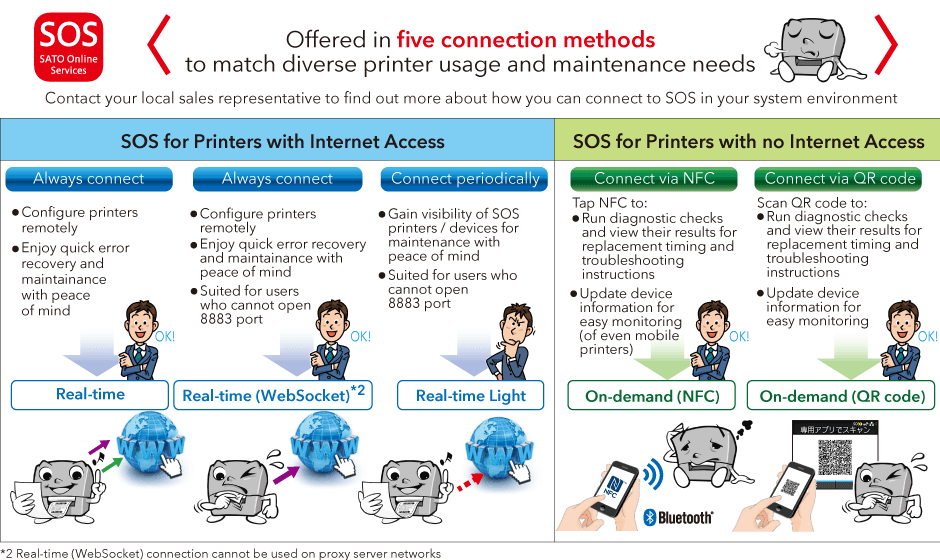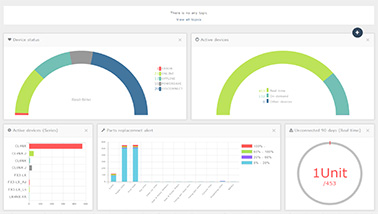 Asset Management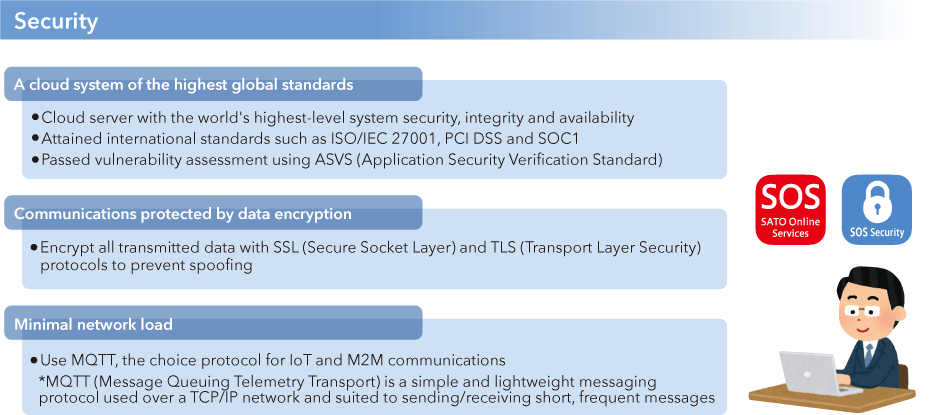 Connection methods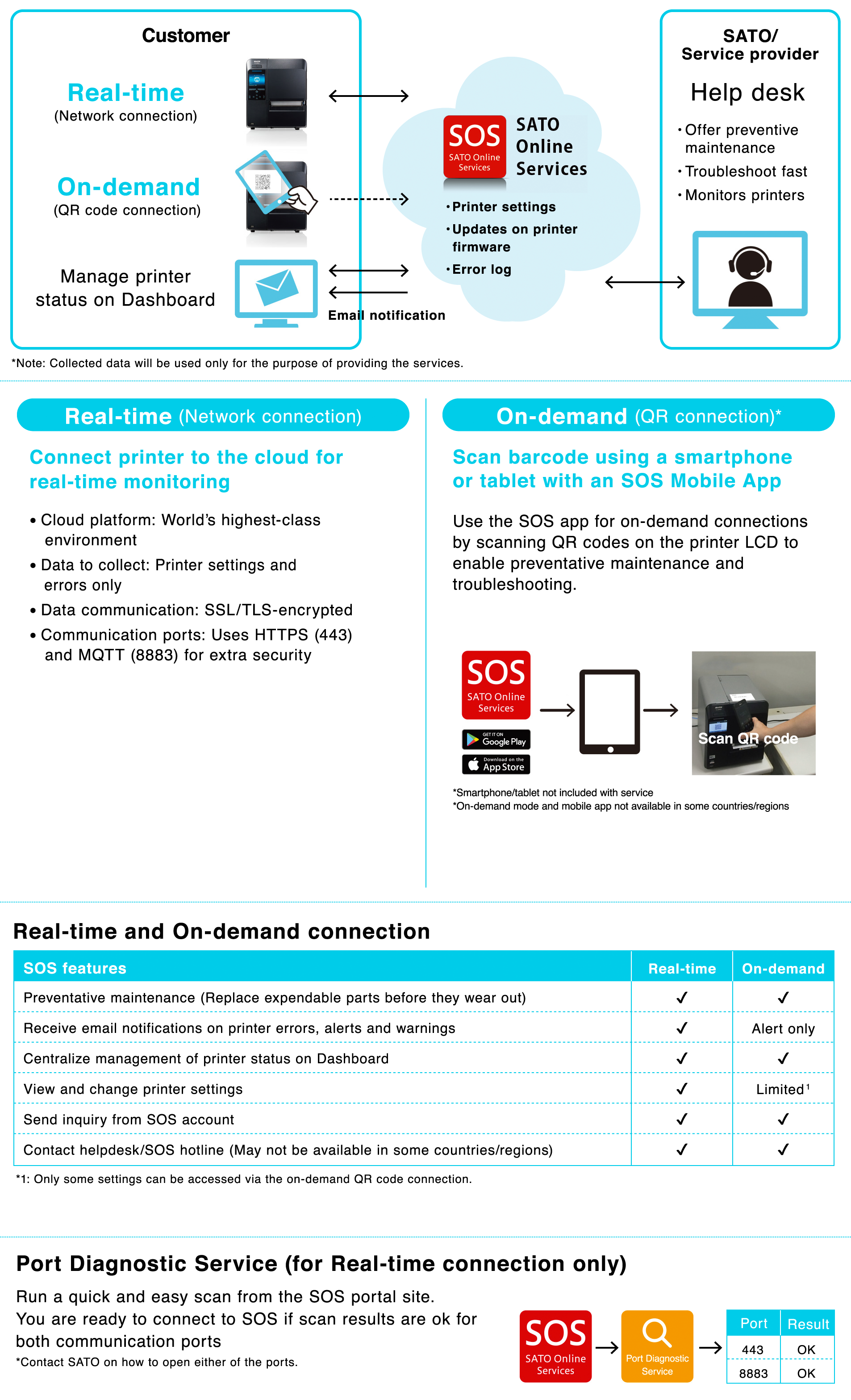 Architecture and security
A cloud system of the highest global standards
The SOS cloud server offers the world's highest-level system security, integrity and availability.

Communications security with data encryption
SOS encrypts all its transmitted data with SSL/TLS protocols.
*SSL (Secure Socket Layer) and TLS (Transport Layer Security) are protocols to encrypt data and prevent spoofing.
Minimal network load
SOS uses MQTT, the choice protocol for IoT and M2M communications.
*MQTT (Message Queuing Telemetry Transport) is a simple and lightweight messaging protocol, used over a TCP/IP network and suited to sending/receiving short, frequent messages.